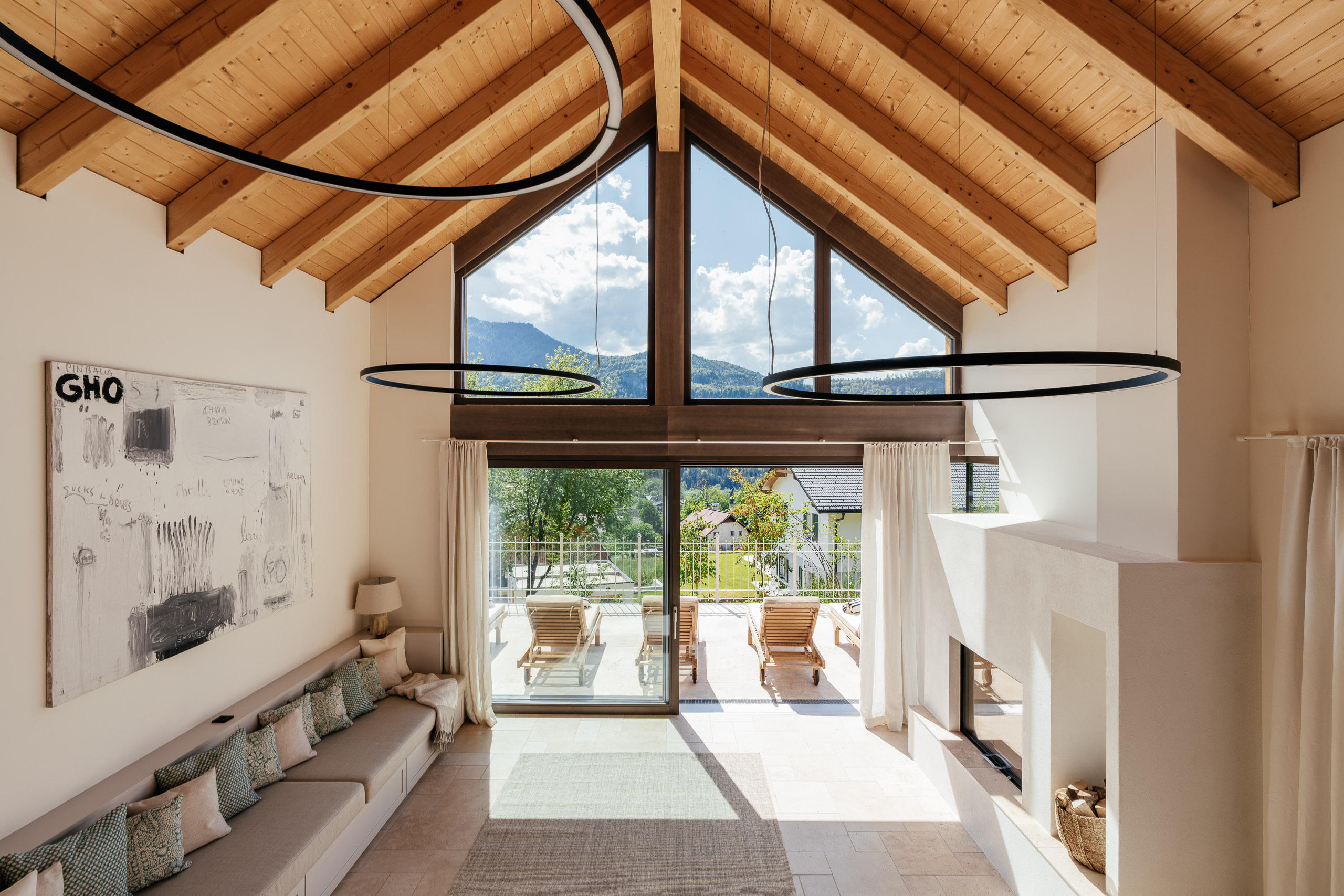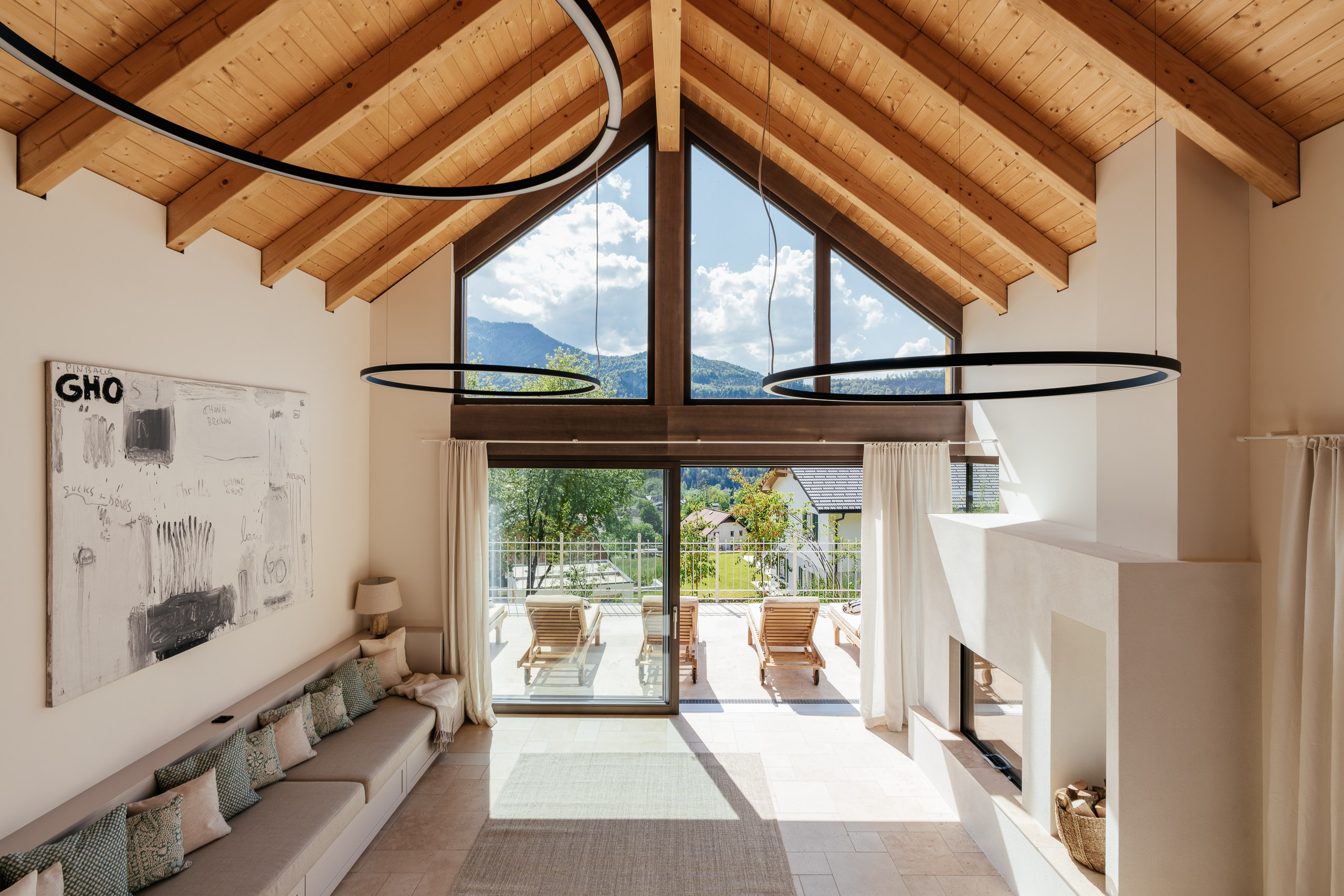 Workshops & Retreats
Inspiration und tranquility awaits
Recreation in the green
Away from the hectic pace of the city, Villa Flora is the perfect
refuge for wanderlust, creativity and the search for new ideas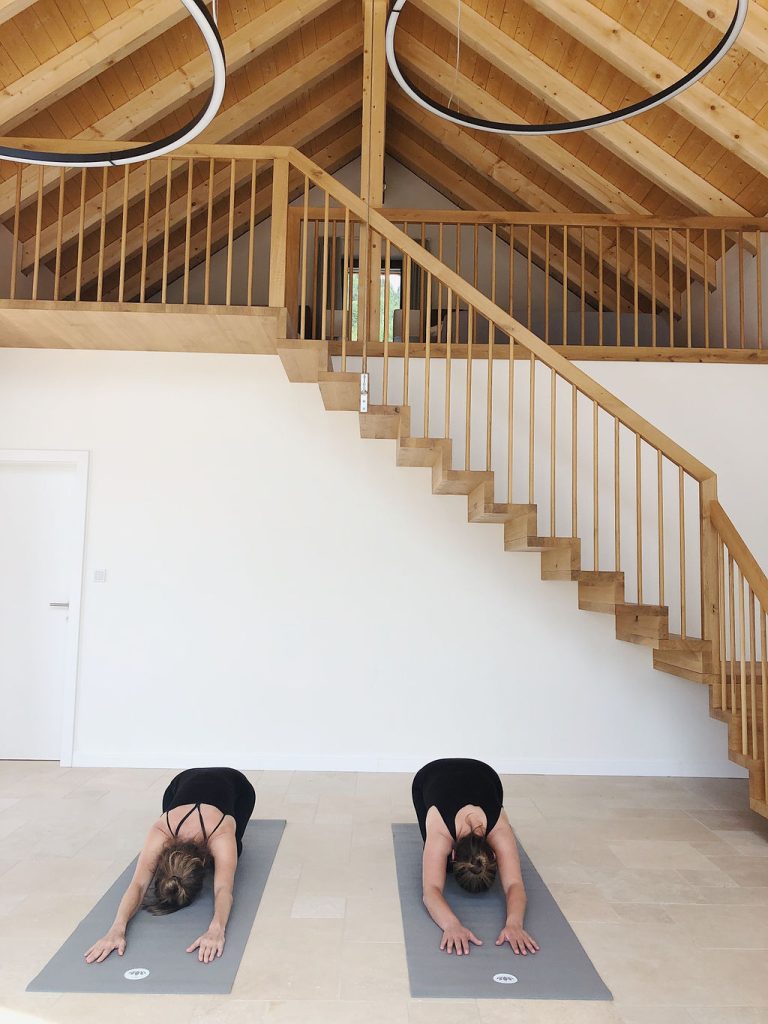 A source of inspiration
The modern bathhouse is the perfect place for your workshop, training or seminar project. Far away from the usual routine, we are happy to plan an event of a special kind with you.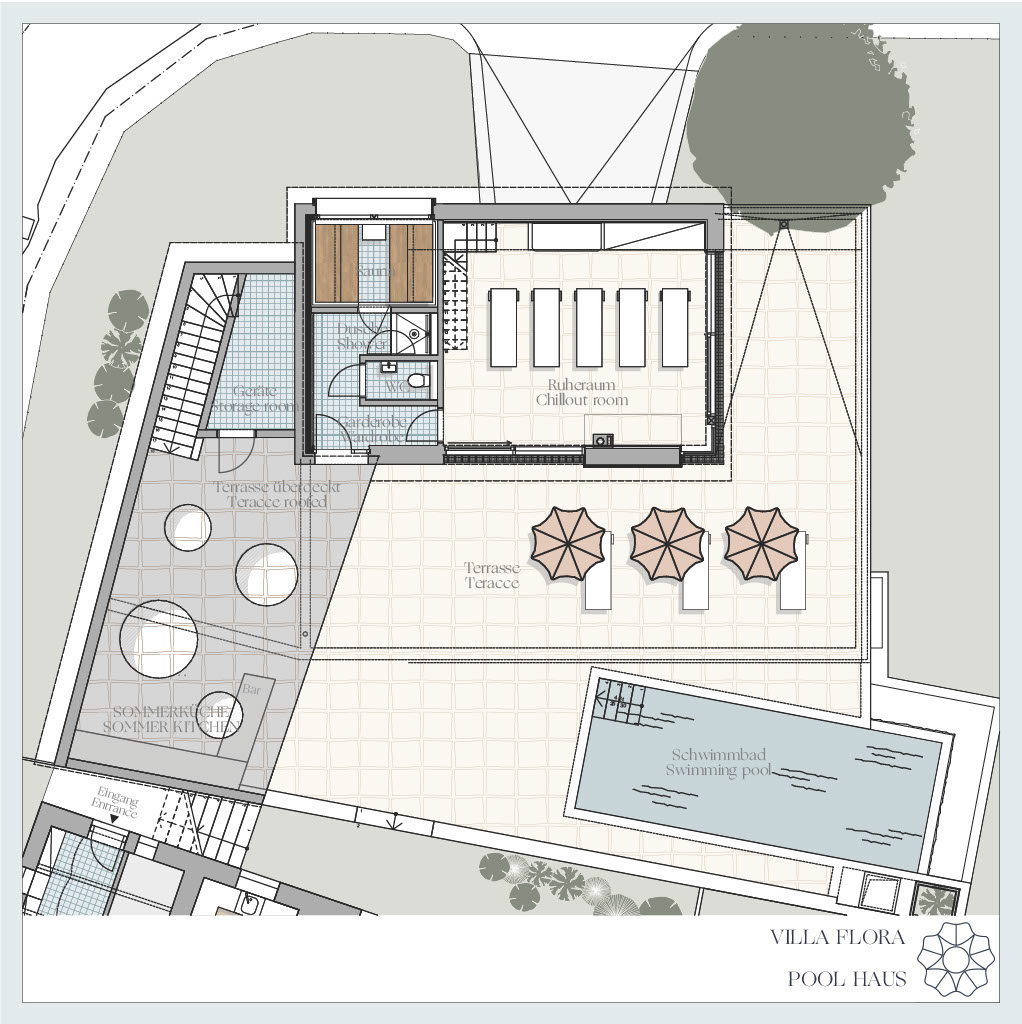 Amenities
The recreation room becomes the location for your seminar. The crackling fireplace exudes pleasant warmth and creates a calming atmosphere. In the adjacent sauna, guests can free their heads from distracting thoughts.
Even when the lakes are too cold to swim in, you can relax in the heated pool (April-October). Under the colourful umbrellas, you can rest on the comfortable sun loungers. In the outdoor kitchen, the fruitful exchange continues.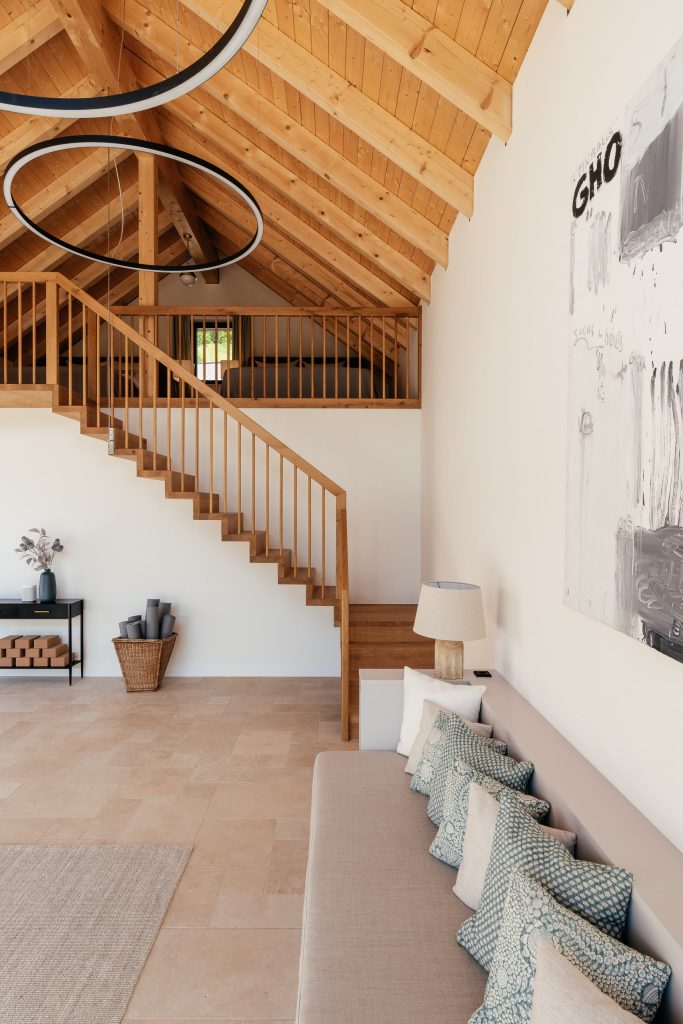 A special gift for your loved ones ?
It's easy with our gift vouchers.